Slingshot Dakota Session Premiere + Tapes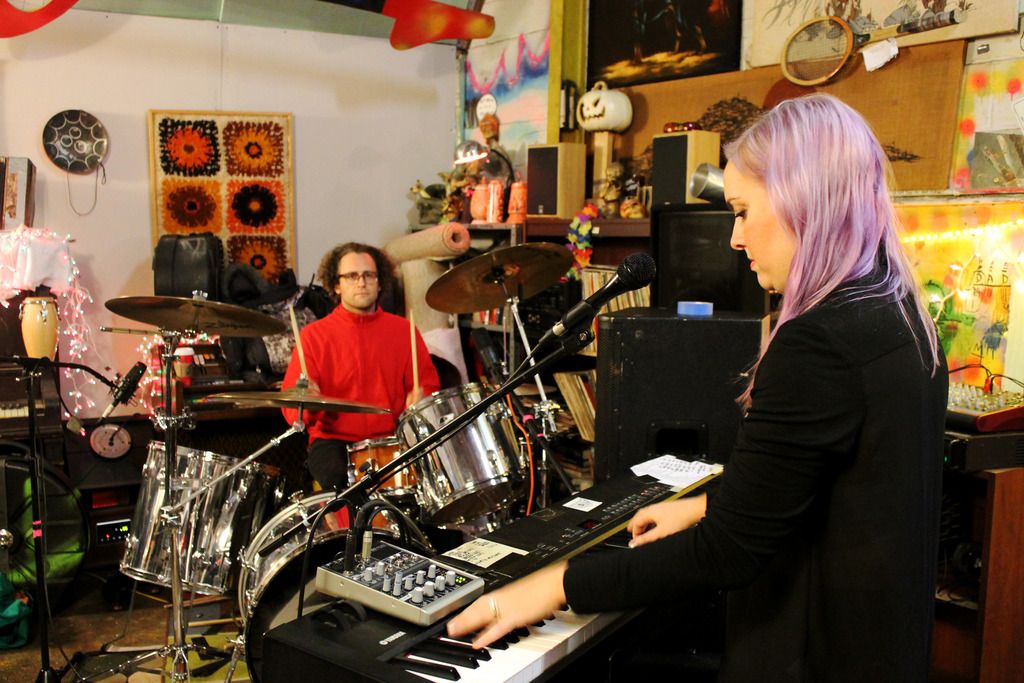 Our second winter recording Shards Session was a much more comfortable experience for everyone involved. The space has undergone some major construction, there were more heaters, and the heat stayed in the studio much better. Bethlehem duo Slingshot Dakota were one of the first beneficiaries of our improved heating situation in Shards, joining us in December, 2014 to record this session. Speaking of firsts, the band was the first keys and drum duo recorded for Tape Swap but, then again, Slingshot Dakota aren't like what you'd expect from a keyboard and a drumset. Powerful and sincere, the band creates a lot of racket for two people.

Slingshot Dakota's set included a cover of one the band's self-proclaimed favorites, Wisconsin/Brooklyn band Rainer Maria. Their cover of "Rise" was recorded for a split 7" on Soft Speak Records benefiting Hopeline, a suicide prevention organization. The band also included a recording of a new song, "Grudge", currently only available in demo format online. During their interview, the band mused on quitting their day jobs to play music full-time and their feelings on sounding far different than their label mates on Topshelf Records.
Check out the full session and a video below. More info is on the session's page.

The run of tapes featuring the band's Shards Session is limited to 30. We've already begun giving them away on our Facebook page, so don't sleep on this. Cover and design was done by Lehigh Valley artist, Casey Snipes.